For Commercial Vehicle and Heavy-Duty Pickup Needs, Trust the Ram 3500 HD Truck and Chassis Lineup, here at Countryside Chrysler Dodge Jeep Ram
For when you have colossal towing and hauling needs, there's the roster of Ram 3500 vehicles available here at Countryside Chrysler Dodge Jeep Ram. Your workload isn't a one-size-fits-all experience, so shouldn't you drive a pickup that's as flexible, capable, and dedicated as your current crew? The Ram 3500 HD pickup truck boasts class-leading towing and hauling capabilities, balanced by a bold design and plenty of creature comforts. Simply put, if you're looking for one of the toughest trucks on the market, what you're really searching for is the Ram 3500 in Jackson, GA. Let us help you thin that herd of workhorses on your shopping list by introducing you to what will no doubt be the hardest working member of your crew -- the heavy-duty Ram 3500 truck and chassis.
One of the new Ram 3500's biggest selling points (aside from its monumental hauling and towing abilities, of course) is its easily modifiable design. For mainstream HD needs, the Ram 3500 offers a dizzying array of cab styles, bed lengths, drivetrains, engines, trims, and equipment packages to choose from. It all of those many, many options still can't been your unconventional needs, you can to build your truck to suit from the bed on up with the solid foundation of the Ram 3500 HD Chassis --just one of the many Ram commercial trucks available for Griffin, McDonough, Covington, Monticello, Macon and Atlanta area businesses here at our Ram truck dealership in Jackson, GA. And regardless of which of the many Ram 3500 configurations you choose, you'll be treated to a refined interior with high-tech amenities and soft yet durable materials.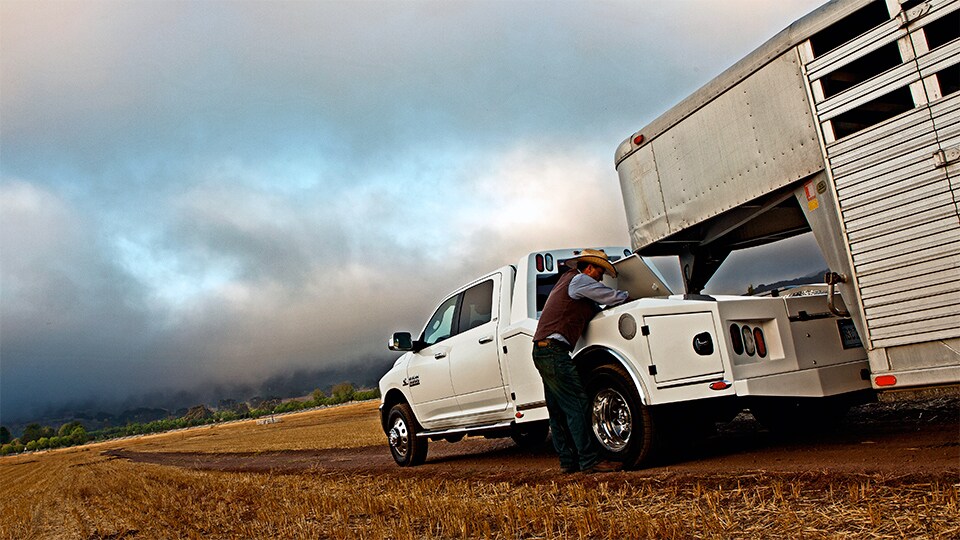 We encourage all prospective truck buyers to swing by our showroom to talk about your pickup needs, your Ram lease and auto loan options, as well as our truck repair and commercial fleet service center. While you're welcome to start browsing our virtual Ram showroom from the comfort of your electronic device, don't hesitate to reach out to our knowledgeable sales staff with any questions.